Our economy is evolving towards digital, just as our shopping habits are increasingly orienting towards the use of e-commerce and the transformation of the way we exchange goods.
This change has modified consumer expectations in terms of speed and quality of service with highly negative consequences for the environment.
The world of logistics was set up to bring goods into stores – delivering to a few designated spaces at specified times.
The new challenge is to bring the goods to the recipients' homes by breaking up the deliveries in terms of space (at everyone's home) and time (everyone wants their purchases as soon as possible).
We think there is a concrete way to return to "sustainability" in this sector through the development of models and means, and by promoting a paradigm shift that will improve our existence and our well-being.
Preserving our environment by adapting effective processes that support our new habits will give us what we think it means to "live well," and shaping our habits to pursue sustainability will allow us to look to a future that is compatible with the planet.
Let's change the rules: for the right to transparency on the environmental impact of e-commerce
by making shared ecological delivery infrastructures mandatory;
making e-commerce deliveries through a network of social proximity involving locals and local businesses;
to obtain socially positive implications, especially "ZERO environmental impact."
Making green online purchases will become an everyday shared social goal.
From this comes our Mission and our motto: LESS stops, LESS miles, LESS vans, leading to LESS pollution, LESS traffic, LESS carbon footprint, and LESS costs.
In order to optimize the efficiency of processes and to avoid a greater impact on the environment and traffic, it requires concrete actions to reorganize deliveries to multiple end users rather than to a single recipient, and to modify delivery frequencies to daily rather than occasional.
What is
our
Vision?  "Reduce the environmental impact generated in the last mile of transport reaching private consumers" (B2C: business to consumer)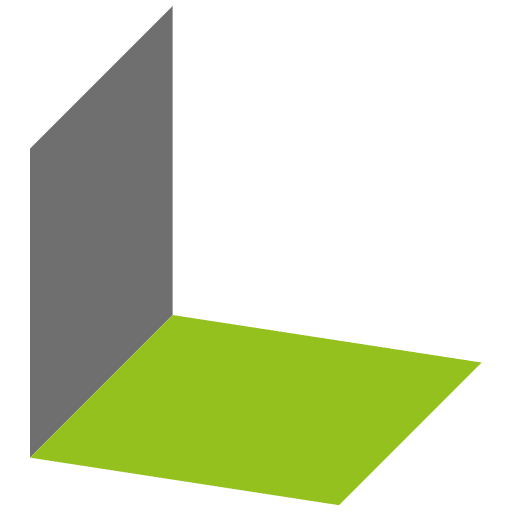 DEDICATED, PROFESSIONAL, AND EXPERIENCED IN THE SECTOR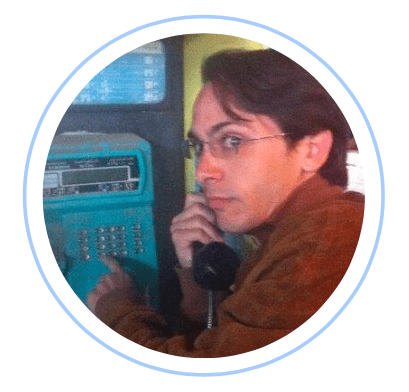 Fabio Pietrosanti
Fabio Pietrosanti is an innovator and entrepreneur in the field of IT and telecommunications who has been working professionally in the fields of software development and the design of complex and interconnected systems since 2000. With two PCT patents under his belt, he was the founder of four different innovative startups in Italy (PrivateWave Italia Spa, Whistleblowing Solutions Srl, Haulersense Srls) and one abroad (KHAMSA SA); all companies concentrated in applied research activity producing software solutions. President and co-founder of the Hermes Center for Transparency and Digital Human Rights, he is active in many international projects in advocacy, policy lobbying, and techno-activism for the dissemination of awareness, tools, and technologies to support freedom of expression, transparency, data protection, and voting security, as well as whistleblowing and anti-corruption. He co-founded the innovative startup with social vocation, Whistleblowing Solutions, successfully pursuing the goal of combating corruption. Since 2014 he has also been dedicated in transforming the processes of the express shipping sector – transforming his family's company P&D SRL, GLS field office in Latina into a permanent laboratory of innovation – producing solutions that have since been adopted in the rest of the Italian network.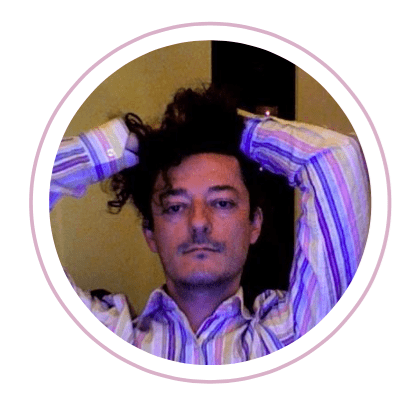 Andrea Cocito
Andrea Cocito, executive consultant of several innovative startups in recent years, previously top manager of a biomedical research center, for years consultant of the European Institute of Oncology and before that researcher in the field of bioinformatics, development of algorithms, analysis models and artificial intelligence; has further previous experience in industrial automation.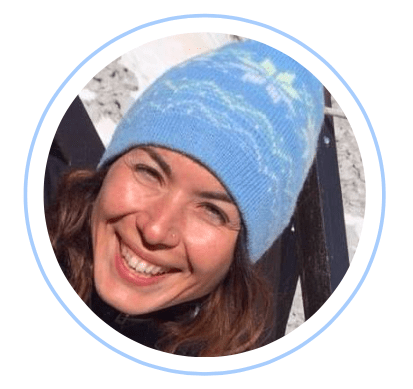 Elma Pietrosanti
Elma Pietrosanti, a graduate in Statistical Sciences, has been developing her skills in data analysis and processing during her ten-year tenure as a manager in the express transport company concessionaire GLS in the Province of Latina. A sporty naturalist in the world of climbing, she devolves her female entrepreneurial commitment to environmentalist conviction, engaging in corporate transformation processes to reduce environmental impact.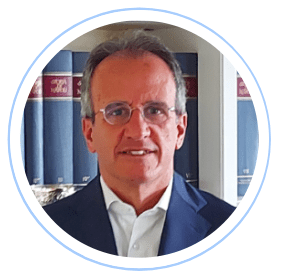 Francesco Pellerano
Graduated in Business Administration at Bocconi University in Milan, I am a Chartered Accountant with more than thirty years experience in Administration, Finance, Management Control, Business Planning, Procurement, HR and General Services gained, also as Board Member, both in multinational and entrepreneurial contexts. I started my career in Milan as an auditor at Arthur Andersen and then continued with American Standard Inc. in Brussels. In 1997 I joined Reuters, a company that provides multimedia and software services for the financial world, where I held positions of increasing responsibility in the Finance area both at local and corporate level in Italy, Switzerland and Spain. Among others, I completed complex transformation projects and outsourcing of administrative processes both to external suppliers and to the company's shared service center, while also managing teams of resources in different countries. From 2008 to 2021 I worked at General Logistics Systems Italy spa ("GLSI"), a subsidiary of GLS BV and part of Royal Mail. In Italy GLS operates through a franchising system that includes 45 entrepreneurs of which GLSI is the franchisor. At GLSI I was CFO for ten years until 2018 and then General Manager of the group with full responsibility for the income statement. I planned and governed business acquisitions, organizational change projects and technological and human resources development processes. In 2021 I joined YOURGroup, as partner of YourCFO division.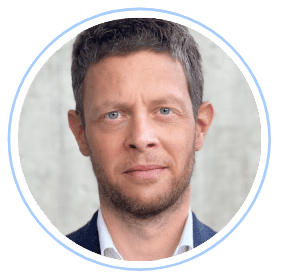 Davide Ghezzi
Interim Chief Financial Officer
Prior to working with Less, Davide was co-founder and Managing Partner of the renewable energy private equity Sistema Solare SpA and renewable energy project developer Renit Group SpA, where he has raised funds, invested in and managed assets for more than €100m, exited in 2012. He has since founded the Italian peer-to-peer urban ride sharing service Zego and SophyAI, a company providing inspection, monitoring and surveillance services to industrial and energy plants, performed with autonomous, AI-driven air and land drones. He has spent four years with JPMorgan in London with the Emerging Markets desk, focusing on deal origination in Sub-Saharan Africa and was later a Director with Mediobanca in the London office, focusing on Emerging Markets. Previously, ha was Project Manager with Pirelli Optical Cables & Systems. While still at university, he co-founded the mobile venture Cellulari.it (participation sold in 2007). He holds a degree in Business Administration from Università Bocconi, Milano, a Master in Business Administration from Columbia Business School, New York and in 2012 has attended Singularity University Executive Program for Exponential Technologies at NASA Ames, Silicon Valley.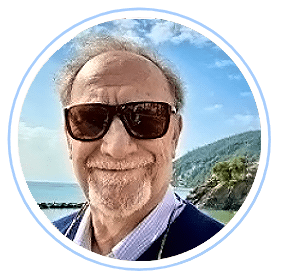 Guido Venturetti
Interim Chief Operation Officer
Guido Venturetti participates in the birth of private television in Italy, on the wave of new technologies manages and produces the first multimedia systems with numerous installations. He founded his first production company for television programs. In television he became director of programs and production in Telelombardia where he manages to combine the achievement of high levels of listening with the reduction of costs and the efficiency of the production phase, is awarded for some successful programs. He founded a new production company specializing in corporate audiovisual communication, where he invented new ways of communicating both internally and with the sales force. Once the entrepreneurial parenthesis is over, he works as a consultant for operations and human resources management, from last the management and the efficiency of the production processes for the genomic laboratory at high volumes Dante Labs, where he successfully managed the rapid expansion phase in Italy and England.
Costantino Pistagna
Costantino is a software architect, project manager, consultant, and coach with more than twenty years of experience in the software industry. He developed and managed projects for universities, medium-sized companies, corporations, and startups. He has been developing mobile applications for iOS platform since its first introduction. Currently he is focused filling the gap between Swift and Flutter development.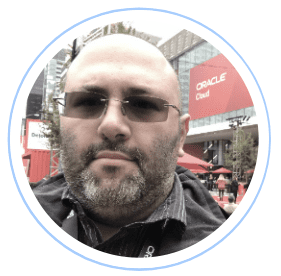 Francesco Magno
Head of Backend and business logic architecture
Francesco Magno is a computer engineer graduated from the University of Pisa, fetishist of science and technology, sitting in front of a computer when he was 5 years old. For 15 years he has been designing and manufacturing back-end of highly complex enterprise applications, especially in the fintech sector.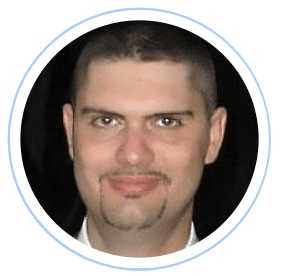 Graziano D'Ignazio
Graziano D'Ignazio, an expert in engineering and industrial software, designs, implements and coordinates technological start-up processes with multi-channel expertise. Deep knowledge of communication protocols, software systems, network protocols in different environments, supervises and coordinates development and management teams on complex hardware/software "products".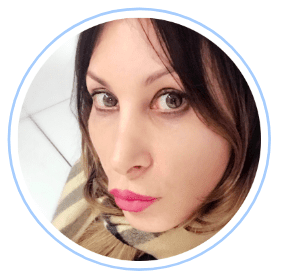 Marta Bettini
Marketing & Communication
Manager
Future of sustainable delivery.
Efficient, Zero Environmental Impact, Social.