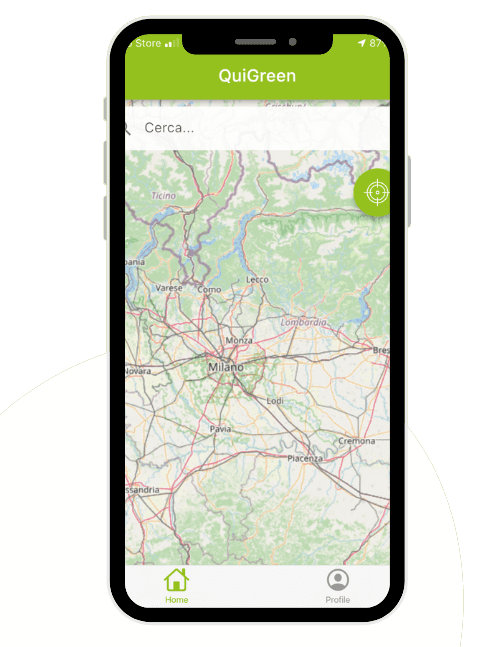 QuiGreen is an innovative service for
PICK-UP and DROP-OFF
ZERO cost
ZERO environmental impact
Download the App and choose your favorite QuiGreen points. Make your purchases online and enter one of your favorite QuiGreen points as the delivery address. You will receive a notification when your package has arrived and you can drop by and collect whenever you want. The QuiGreen App is free, using it you will also save Co2 and will save the environment.
If you want to become a QuiGreen collection and delivery point and offer this service, download the App and register you as a Point.
QuiGreen ZERO Environmental Impact
QuiGreen reduces CO2 emissions
We are changing the last mile paradigm to achieve "Zero Environmental Impact" at no cost. We reduce environmental impact by integrating innovative distribution models using zero-impact delivery and collection modes
Become Quigreen Point

"only benefits"
Discover the benefits for QuiGreen Points
Future of sustainable delivery.
Efficient, Zero Environmental Impact, Social.