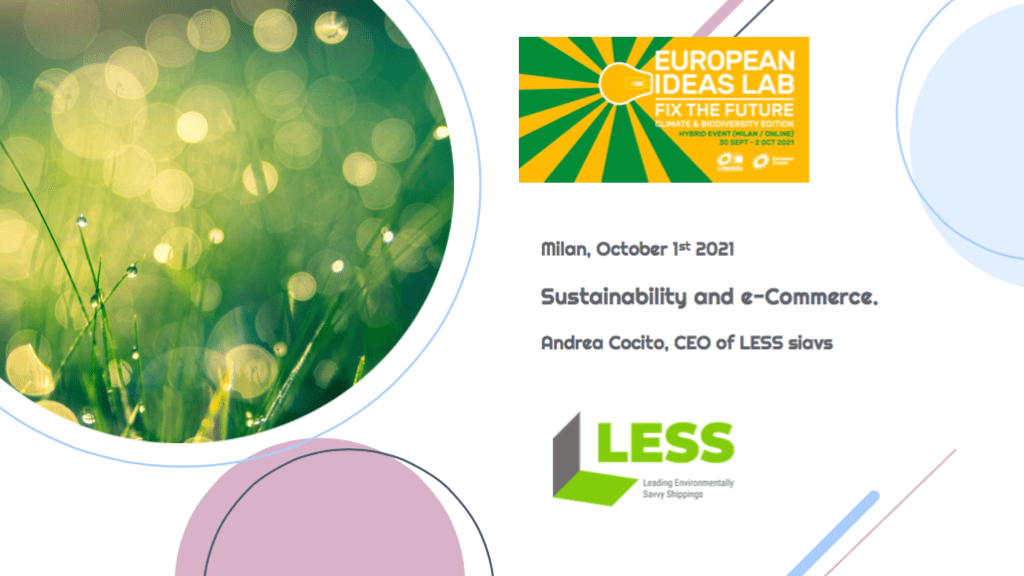 LESS stops, LESS miles, LESS vans, leading to LESS pollution, LESS traffic, LESS carbon and LESS costs
Andrea Cocito CEO and Co-founder of LESS.green
participated, as a speaker, in one of the most important events at the European level dedicated to Climate and Biodiversity "CLIMATE ACTION for the people & the planet" promoted by

European Greens.

Managers of change, activists, civil organizations, innovators, scientists united with a common goal: confront each other, discuss and bring their factual contribution for the positive change of our planet.


Thanks to the European Ideas Lab, policy makers can thus draw on information, analysis, projects and find solutions to the urgent problems in terms of Climate and Biodiversity.


The climate crisis continues to intensify and so are the expectations about factual solutions from citizens, society and governments around the world. People's awareness and demand for real change is growing.


The European community has a great focus today on this topic and much will need to be done to ensure a just and sustainable transition.
The activities that will be carried out must meet all the objectives of sustainability, climate and protect natural resources and biodiversity.



Andrea Cocito brought LESS's objective contribution to this great Laboratory of Ideas, explaining the projects started with a particular focus on the new paradigm of disintermediated PUDO.